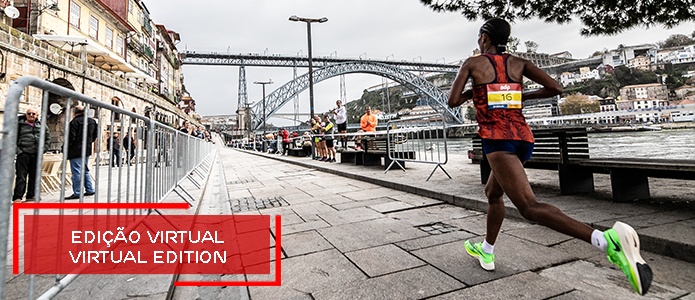 The EDP Porto Marathon Virtual is scheduled for the week of 2 to 8 November 2020, with the main objectives of motivating and inspiring the community of runners, promoting an active and healthy lifestyle.
Responding to the request of many regular runners who wanted to carry out the mythical race of the EDP Porto Marathon this year, the organization sought to provide this possibility, but in a different way, in a virtual way. Thus, all runners will be able to maintain the tradition of participating in the queen race of the entire road race calendar, preserving the rules of physical distance and good practices of control and regulation of the COVID-19 pandemic.
Participants can choose between two distances: the 42 km run or the 6 km mini marathon / walk and can complete the proposed distances throughout the week from 2 to 8 November. Everyone who finishes the race will receive a digital number, a digital participation diploma and a fantastic physical commemorative medal.