Expo Maratona 2023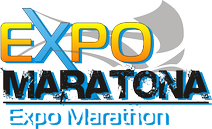 Expo Marathon is usually located in the Centro de Congressos da Alfândega do Porto, in the days prior to the holding of the EDP Porto Marathon.
This space is the place prepared to welcome athletes who arrive for a weekend of leisure and competition.
At Expo Marathon, athletes pick up the participant kits, personally receive all kinds of information about the race and take advantage of the countless offers made available to them.
In 2022, more than 15.000 visitors attended the Expo Marathon.
Pasta Party
November 4th - 12 am to 5 pm
On November 4th, at the Expo Marathon, the Porto Marathon team will organize a pasta meal specially cooked for athletes.
This rich in carbohydrates meal will give you the extra "fuel" needed for the marathon day!
Price with the race entry for all participants - bought on the oficial web page - 4€
Price on site for all participants - 5 €
Price for public on site - 9 €
Children under 5 years free
6 to 12 years - 5 €
Exhibitor
Have you ever thought to have a booth at the Expo Porto Marathon?
To be an exhibitor at EXPO Porto Marathon, you should contact the organization to be sent the specifications: geral@runporto.com